I'm here to tell you more about this album I've been pouring my blood, sweat and tears into.  I've been calling it "Album #7" but it's time for that to end.  It is so much more. 
Yes, people tell me seven albums is impressive. I get it.  But this one feels like my first real album: One that is purely "Amy Obenski".  And I'd like to tell you more about what that means to me so I'm going to get real personal.... 
The album is entitled:  The Heart is a Persistent Beast 
It's about the ups and downs of love, wanderlust, and the ultimate quest for finding your true nature.   I'd like to tell you a little about how those three topics came to the surface and made their ways to the album. 
Let's start with the ups and downs of love.  In the last five years I found myself single for the first time in my life, and in my forties.  Love came and went many times.  I'm not even sure how many times I had my heart broken to be honest.  The pandemic in 2020 was tough for me.  I had a whole lot of alone time which in many ways was great (I miss all the hiking!) and in other ways was challenging.  I still managed to get my heart broken at least three times that year.  And how can I help it?  In one of my songs I start off "I fall in love with pretty much anyone.  That's why I keep my distance from you."  And it's totally true.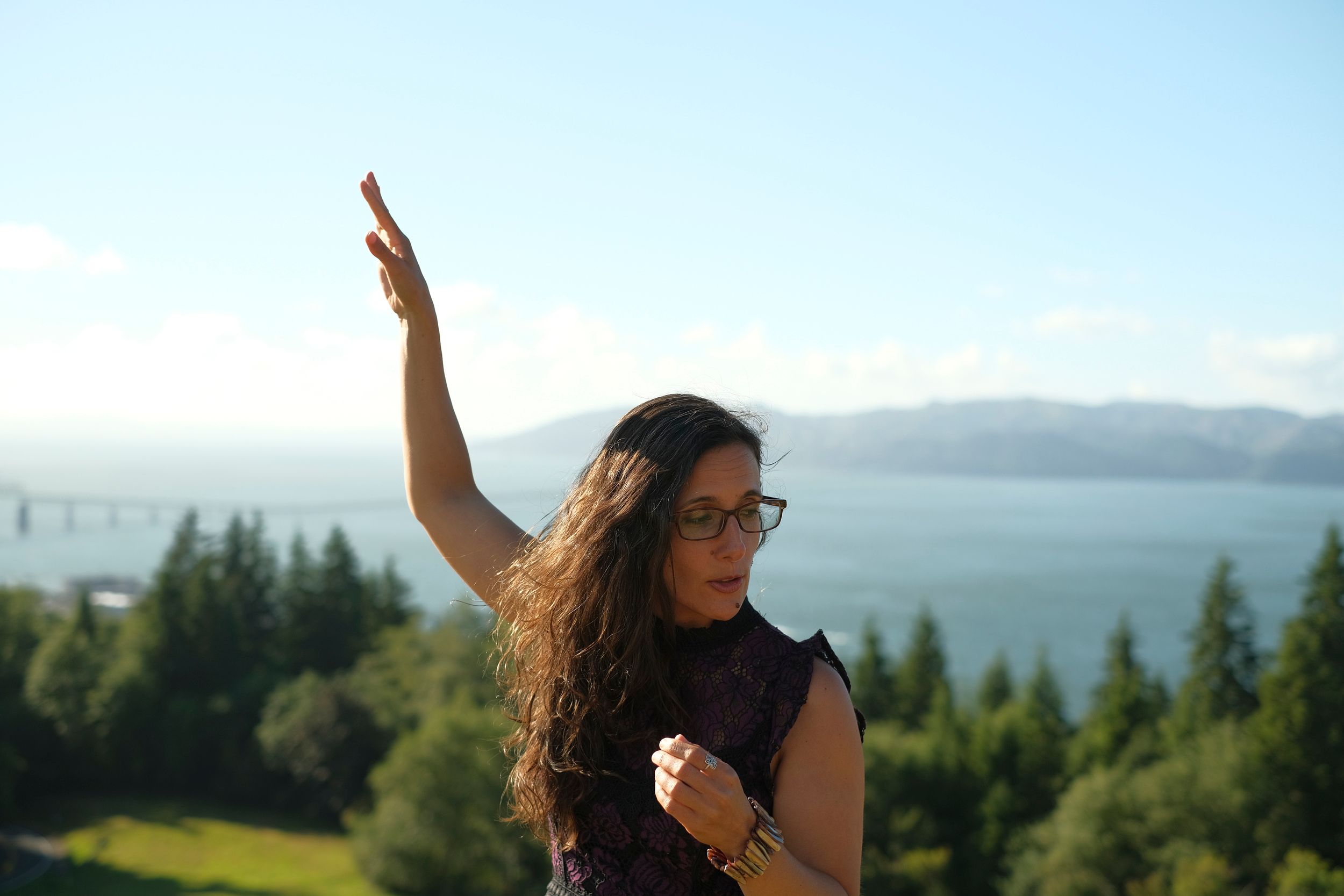 That brings us to wanderlust.  At the same time, in 2020, as I mostly was home in San Francisco, I was also lusting for other places.  I was obsessed with Montreal for a while even though I've never been there.  But alas, we weren't allowed into Canada and traveling was "iffy" then anyway.  I did manage to drive up to Portland, Oregon, to visit my friend, Ian Webb, who took this lovely and evocative image of me in Astoria.  It's kind of a funny accidental photo but I really love it. 
I also have had a pull toward traveling for a while, or relocating entirely outside California.  But there was something within telling me to stay put. I thought to myself "I really want to go, but I need to record this album first." 
And that brings us to the ultimate quest for finding your true nature.  I felt I hadn't yet given an album my best shot.  And this is the time.  Something about those few years of singledom and pandemic alone time helped me find my way toward myself.  I started embracing my value, my unique style, and my musical ability. 
I'm protecting my sound and musical style, as if it's my child.  First I spent time thinking about the artistic direction of the album.  Then I arranged and composed parts for each song, including string quartet.  I composed harmonies and strategically chose my harmony vocalists for the sound I want.  My musicians all know my vision.  And they show up and are inspired by what I'm creating.  This blows my mind. 
I value all of my band members and collaborative musicians from my past greatly. But in the past I gave a lot of my power away and let many others make the choices for me. But that's not what I'm doing now. I want these songs to come out with only my expression and how they feel and sound in my body. And I'm using all of my ability to make it happen. 
So there is the story:  The ups and downs of love, wanderlust, and the ultimate quest for finding your true nature. 
The Heart is a Persistent Beast, indeed.  What does that phrase mean to you?  I'm curious where your mind takes it.  Feel free to email me with your thoughts.  
In the next few months I will be sharing song lyrics and stories from the upcoming album with my mailing list. Please sign up if you'd like to receive these in your email box.  I will eventually give you a release date and imagery.  Coming soon......